The Dollmaker by Amanda Stevens
March 11, 2007

The Dollmaker written by Amanda Stevens will keep you awake because this suspense thriller will keep you captivated until the very end because Amanda has the talent to make the reader a part of her story as a silent witness and when Claire saw the doll of Ruby in the shop window it certainly gave me goose bumps and I could almost see the scene in my imagination like a movie playing in my head.
You'll understand that once you start reading, you can't stop because you want to know what happens next. Amanda has the talent to combine two stories in one without losing the thread and in the end all the pieces fall together like a puzzle.
The story is about a doll that is the spitting image of Claire Doucett's missing child, right down to the tine birthmark on the girl's left arm. A chance sighting of the early lifelike doll in a French Quarter collectibles shop leaves Claire shaken to the core. And more determined than ever to find out what happened to her beloved Ruby.
The story begins to accelerate when the doll is stolen and the shopkeeper turns up dead. ... .
The Dollmaker by Amanda Stevens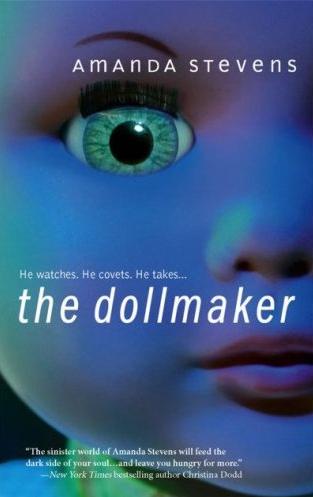 About the author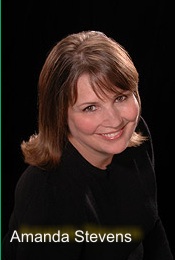 Amanda Stevens grew up in a small rural town in Arkansas. Always an avid reader, she knew from an early age that she wanted to write. The dream was put on hold for several years while she worked full-time and attended college at night. Then two things happened that made her get serious about pursuing a professional writing career. She moved to Houston during the economic boom of the eighties and was deeply influenced by the excitement and can-do spirit that pulsed through the city. At about the same time, one of her college professors offered an A in his class to anyone who was published during the semester. His encouragement and enthusiasm for genre fiction was exactly the push Amanda needed. One year later, she sold her first book.


Links
Visit the official website of Amanda Stevens at URLhttp://www.amandastevens.com
You can buy The Dollmaker at

Amazon.com
I give this book 4 1/2 stars! It's a good read.